Disclaimer: This post may contain affiliate links, meaning I will earn a small commission if you purchase through my link at no extra cost to you. For more information, check here.
Spring is the season when everything around is alive and refreshing. Maybe it's nature's way of motivating us and reminding us how beautiful change can be. It is a season of awakening and you should give a shoutout to yourself too with some fun spring activities. Here is a list of fun spring activities to do for adults.
Spring is the season of revival and you can go for a number of activities that make you get up from your couch and enjoy the spring.
Whether you are looking for activities to do in college spring break or just refreshing spring activities for adults, these spring bucket list ideas are great to make this season of spring fun and rejuvenating.
Check them out and pick your favorites!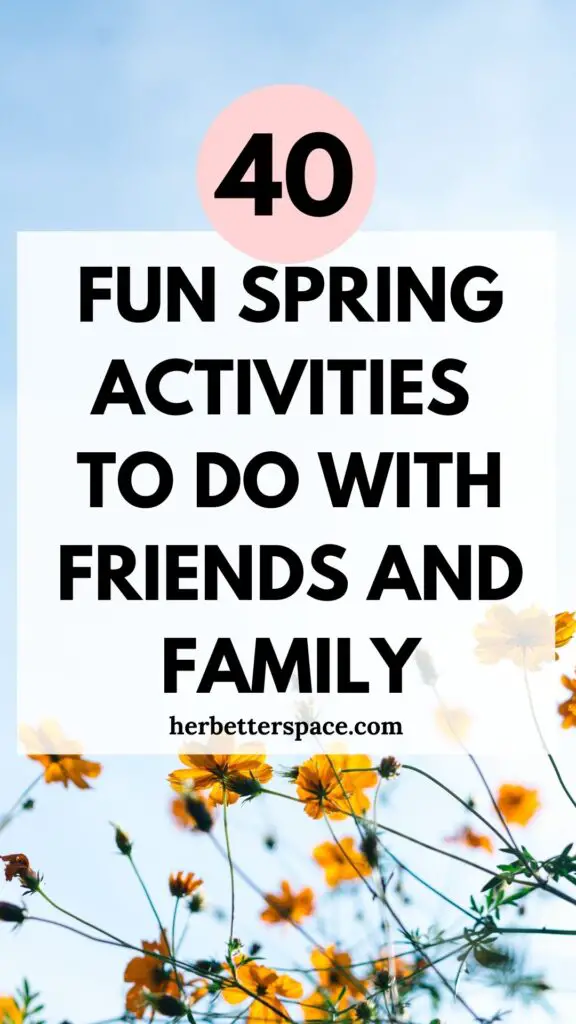 Fun Spring Activities To Do For Making Most of the Season
1. Go on a hike, what's better than exploring nature's beauty in the spring season? You can take your friends/family and enjoy a day full of fun and food.
2. Plant a garden or even just a couple of plants. Search a list of plants and choose what plants you want to grow this spring.
3. Read outside, if you are a reader, spending time in nature while enjoying your book can be reviving. Make a cozy setup and pick your healthy snacks to eat.
4. Ride your bike, plan a bike ride with your friends where you can click memorable pictures and bond overriding.
5. Go camping! Springtime is great for camping as you will experience a different kind of beauty surrounding you.
6. Learn yoga from a yoga class. This is good for your health and a good investment in yourself. It can become one of the daily healthy habits that you should follow.
7. Practice meditation in nature. Do you love the sound of birds chirping and air crossing your hair? Try to meditate in such an environment, it's really therapeutic.
8. Who doesn't love fresh juices? Make some fresh juice, check out spring fresh juices recipes online, and try a new one.
9. Create your own beauty products. Are you a fan of natural products and avoid products full of chemicals? There are many homemade products that you can make by yourself and use them. Find out some!
10. Learn a new skill. We all plan to learn something that we don't get time to. Promise yourself to learn it this spring season. It may be driving, learning a guitar, or just cooking. Go for it this spring.
Read 15 Skills You Can Learn Online For Free
11. Go geocaching. It can be a great way to learn something and activate your adrenaline.
12. Plant some herbs, you can try doing it in the garden outside or in pots at home. Check out herbs that grow well in spring, it is said that the best time to grow herbs is in early spring.
13. Make some fruit ice cream. Buy some fresh fruits and make ice cream, you can store it and enjoy it.
14. Make a bird feeder. Spring can be a great time to feed birds as they are migrating, mating and need a lot more energy.
15. Visit a farm. Spring is the time when crops are planted, you can see how a farm functions and learn a lot from it.
16. Go for stargazing. Spring is considered one of the best seasons to go stargazing. Plan a night and enjoy the beauty of the sky.
17. Make a painting. If you are an art lover, pick your colors and be creative.
18. Take a scenic drive. Spring is the best when colorful flowers and greenery is all out there.  You can click amazing pictures.
19. Fly a kite. Spring is the best season for flying kites. It is also a folk activity around the world. Enjoy some good breeze and adrenaline.
20. Make a waterpark in your backyard. You can use big tubs and sprinklers. Do it on a hot spring day.
21. Go for a photoshoot, find out amazing spots where you can witness the beauty of spring. Search online for ideas and plan a photo session with your best friend.
22. Press flowers. This technique is practiced around the world in different ways and used for various art and craft. Search online videos on how to press flowers.
23. Go canoeing. Spring can be a good time to activate your energy levels with some adventure activities. Nature is waking up again and your energies should too.
24. Buy some indoor plants. The growing season is great for adding some new plants to your house.
25. Enjoy the campfire. Spring nights are cooler than summers and not so chilling like winters which are ideal. It will give a pleasant feeling along with the nature that is full of vibrant colors
26. Have a digital detox weekend. When was the last time you lived without your phone? Do it for a weekend and enjoy life without it. Observe how you feel.
Read How To Stop Phone Addiction and Live Life Offline.
27. Declutter. Spend a couple of days decluttering items out of your room or home. See what you can donate, what you can recycle, and what you do not need at all. Clearing up spaces can be therapeutic and a great way to make life organized
28. Go to a local fair. Spring brings many festivals around the world. Find out an event or fair where you can spend a day and enjoy.
29. Plan a movie night in your garden. If you have a place where you can plant some lights and make a cozy setup, be it your garden or backyard, use it for a movie night. Make your favorite snack and enjoy.
30. Paint rocks. Collect rocks of various shapes, sizes, and colors. Paint them as you want. Use them as a home decor item.
31. Visit a greenhouse. You can go with your kids, it will be fun to explore and can be a great learning place.
32. Plan a treasure hunt. Make a friend the host who will plan the hunt and also keep a prize. You can use spring objects like rocks, pine, and cones as treasures. It will be interesting to play.
Read How To Make Your Life Interesting
33. Plan a water balloon fight. You can divide friends into two teams. Make a quiz about each other and throw a balloon on every wrong answer. This can be a great bonding and fun game.
34. Enjoy the spring sunset. Spring equinox is the fastest and therefore you can make a good timelapse without spending much time can click sunset pictures.
35. Have a tie-dye party. Pick some colors and some old white sweatshirts or T-shirts. Make some beautiful and creative patterns.
36. Make beauty products with flowers and fruits, such as lip balm, bathing gel, etc.
37. Make wind chimes. You may find some old objects which you can use to decorate and make a wind chime. You can use them in your garden or balcony.
38. Take a pottery class. Pottery can a new hobby that you can try and learn. Learning something new is good for your intellectual health.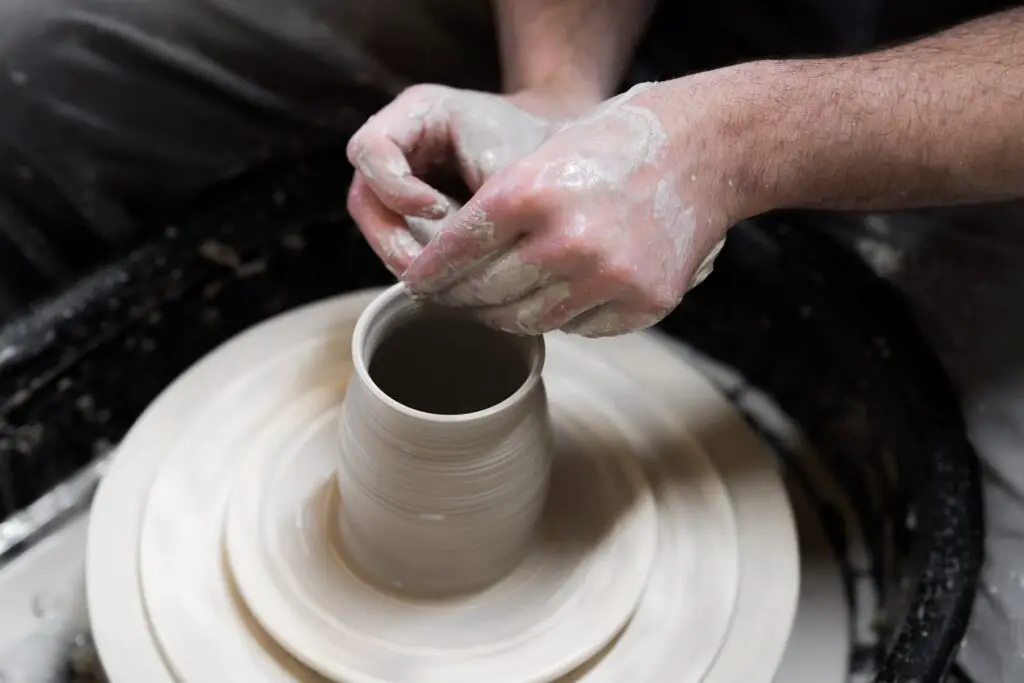 39. Go for a backyard obstacle course. If your family loves physical activity, you can plan a safe backyard obstacle course. You can mix it up with some board games and brain teasers too.
40. Go shopping. You will find a number of brands giving discounts on their winter-season clearance stuff. You can also shop for upcoming spring and summer seasons and new fresh arrivals.
Over To You
These were some exciting and fun spring activities to do for adults that you can try this spring season. Hope you have a wonderful spring!